Lately, I've fallen madly in love with collared quarter-zip sweaters for fall, like seemingly every style enthusiast who frequents TikTok. And while plenty of luxe styles have drawn my interest (particularly varying shades of neutrals with cable-knit designs), I've resisted splurging solely for the sake of my bank account. But on a recent trip to my local Target, I came across the A New Day Women's Quarter-Zip Sweater ($28, originally $35) and immediately knew it had to go home with me. You see, as much as I've been loving the neutrals trend, I've been equally obsessed with this rich shade of blue, and now that it's officially started snowing where I live (yes, really), I'm in dire need of some more optimistic hues in my life. The verdict: I was sold. Check out my honest review on the cozy silhouette ahead.
What I Like About This Sweater
I love this sweater because it's both cozy and chic. It's crafted in a thick cable knit with an oversize fit that keeps me from getting too hot when I wear it around the house (which is frequently, by the way). I've been teaming it with leggings to work from home, but it can also be dressed up with a pair of trousers and boots, evidenced below. By far my favorite detail is the statement collar, which, IMO, makes it look so much more expensive than it actually is.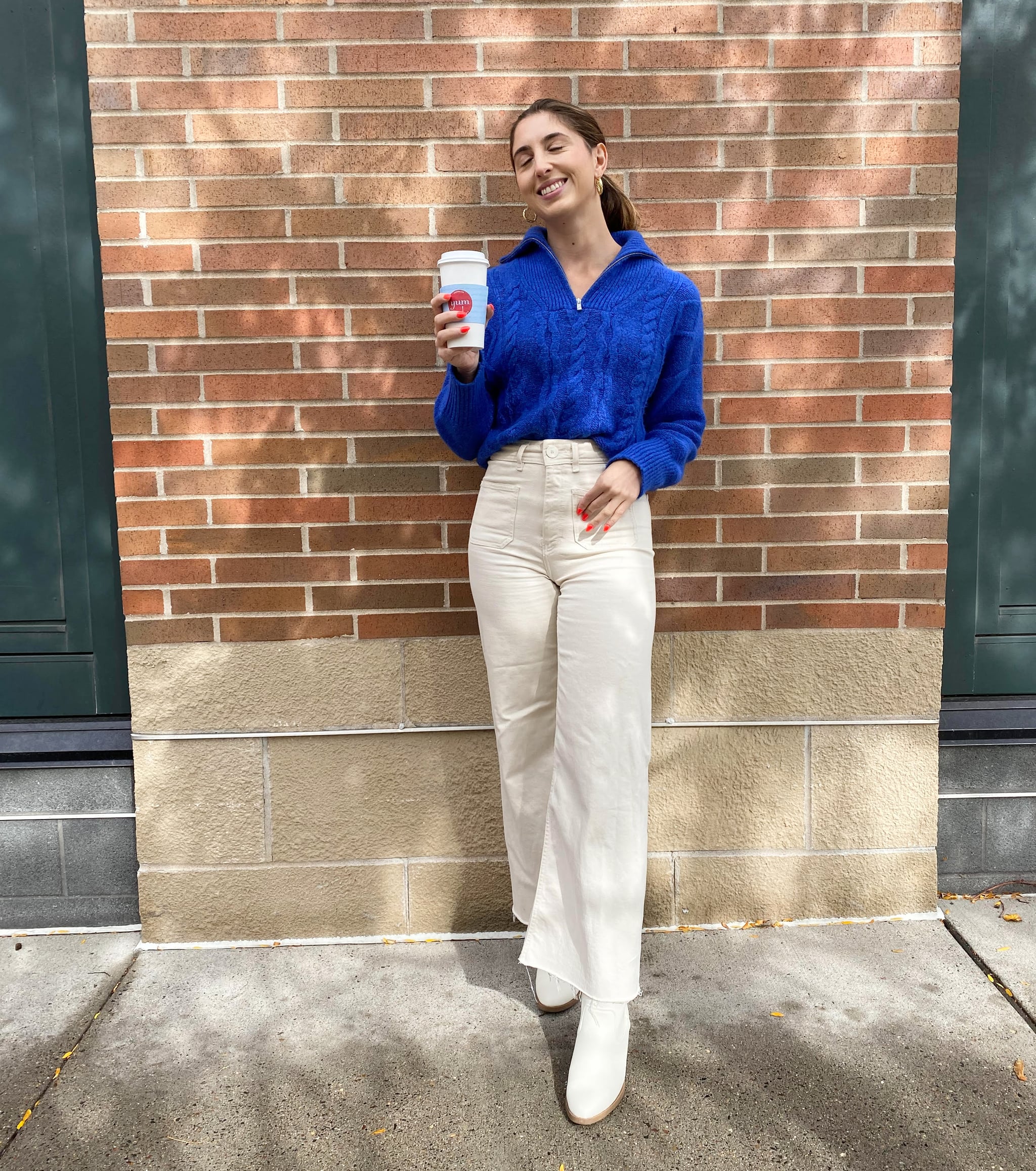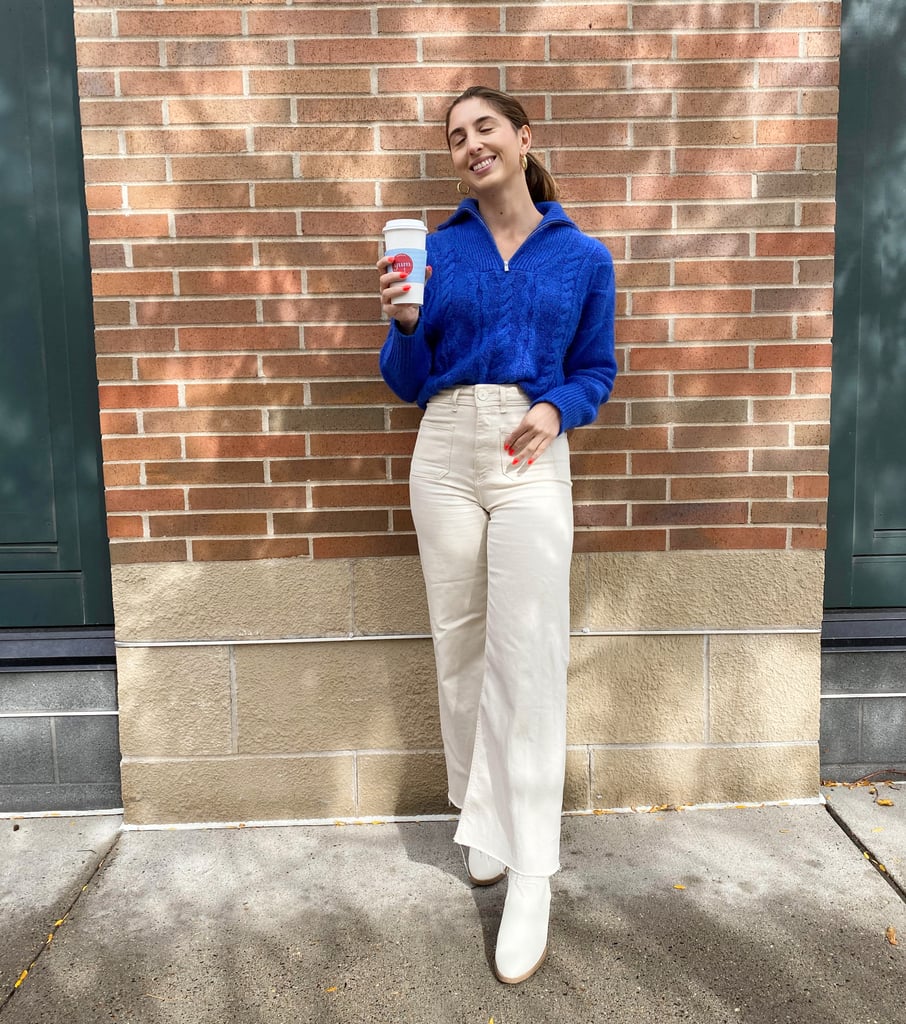 What's Worth Noting About This Sweater
My only complaint is that, after a week of wear, I noticed that this sweater was covered in small balls of thread that make it look like I've owned it for much longer. In all honesty, it doesn't bother me just yet, especially because that hasn't taken away from how cozy or on trend it is, and it's not wildly noticeable unless you're up close. But I'm not the only one who's bummed about this. Another shopper had the same experience: "Wanted to love this, the color and the design are perfect but it went bobbly immediately," they wrote in a review in which they gave it two stars. "I've only worn it twice but it looks like its been through the wash/tumble dryer repeatedly."
Who This Sweater Is Best For
This half-zip is best for those who want to embrace the collared-sweater trend without having to make a large financial investment. If you can look past the likely unavoidable pilling, I think you'll love it as much as I do for both loungewear and workwear.
Additional Details
It comes in sizes XS-4X.
It also comes in cream, but it's currently sold out in sizes XS-XXL.
It's safe for the wash, but the brand recommends laying it flat or hanging it up to dry.
Rating:
Image Source: POPSUGAR Photography / Marisa Petrarca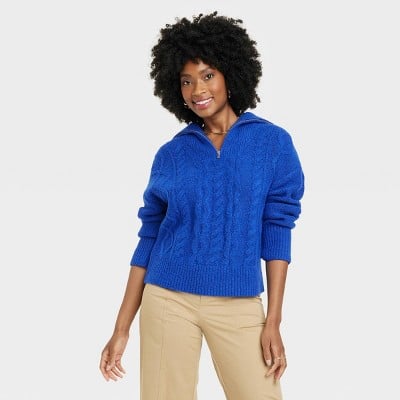 A New Day Women's Quarter-Zip Sweater
$28
from target.com
$35
$28
Now 20% off
from target.com